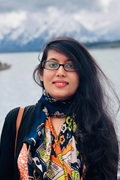 Binata Roy
Ph.D. Student, Civil Engineering
email: br3xk@virginia.edu
M.Sc. in Water Resources Engineering, BUET, Bangladesh
B.Sc. in Water Resources Engineering, BUET, Bangladesh
Binata's research interest comprises of hydrological processes in urban watershed and future consequences due to climate change. She plans to apply numerical models, RS & GIS tools, and statistical approaches for her study.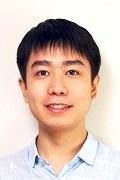 Yidi Wang
Ph.D. Student, Civil Engineering
email: yw5vq@virginia.edu
M.S. Environmental and Water Resources Engineering, The University of Texas at Austin, TX, USA, 2020
B.S. Watershed Science, Colorado State University, CO, USA, 2018
B.S. Geographic Sciences, East China Normal University, Shanghai, China, 2018
Yidi is interested in studying natural hazards generally, with a specific focus on floods. He is currently working on curricular preparation in order to better define and structure his research.